Apr 14th, 2022 | 5 mins read
Pepul hits 1 Million Downloads on Apr 14th. What a way to celebrate Tamil New year 🎉
---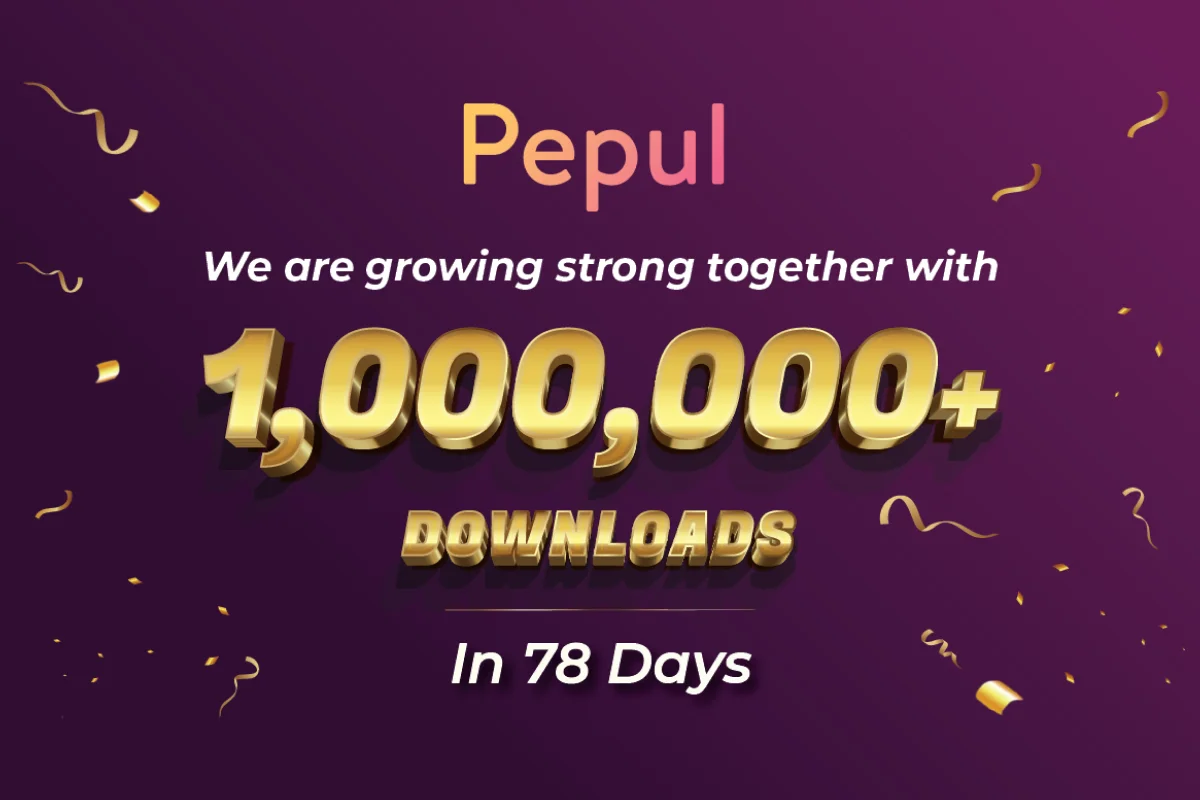 Launched on Jan 26th 2022 on a republic day.
It takes extraordinary passion, strategies, crazy hardwork, process, team work, vision also it needs a huge heart and love from People and God.
We hit 1 Million Downloads in 78 days.
Pepul is launched by the People with just people power🔥
People make Pepul powerful 🔥
Thanks to all of you for your continuous support, thanks to all our early community, early investors who backed blindly. Thanks to the entire team.
விடா முயற்சி விஸ்வரூப வெற்றி ...