Mar 30th, 2022 | 5 mins read
Pepul hits 7,00,000+ Downloads in 60 days 🔥
---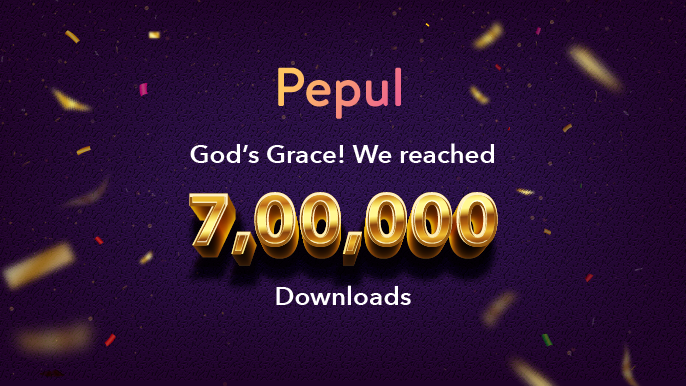 It's all teams hardwork. Thank You 🙏. Lots of love and thanks to each and every soul who support and celebrate as their own win. Long way to go …
Keep supporting us. We know lot has to be done and we are on it. We will nail it and make sure it's India's best positive social media platform.
Lots of challenges ahead but we will cross through with extraordinary research, startgeries, decisions, great investors, community, teams hardwork with passion and above all God's Grace.
What a moment to be framed. Happy to see what started as an idea and believed by a few people then a small team of highly spirited souls coming together as one team, on one vision to create an impact in people lives will change the course of history.
"The people who are crazy enough to think that they can change the world, are the ones who do."
-Steve Jobs
விடா முயற்சி விஸ்வரூப வெற்றி ...
Pepul is for the People 🎉