Mar 20th, 2022 | 5 mins read
Product Manager meet with our Family 🎉
---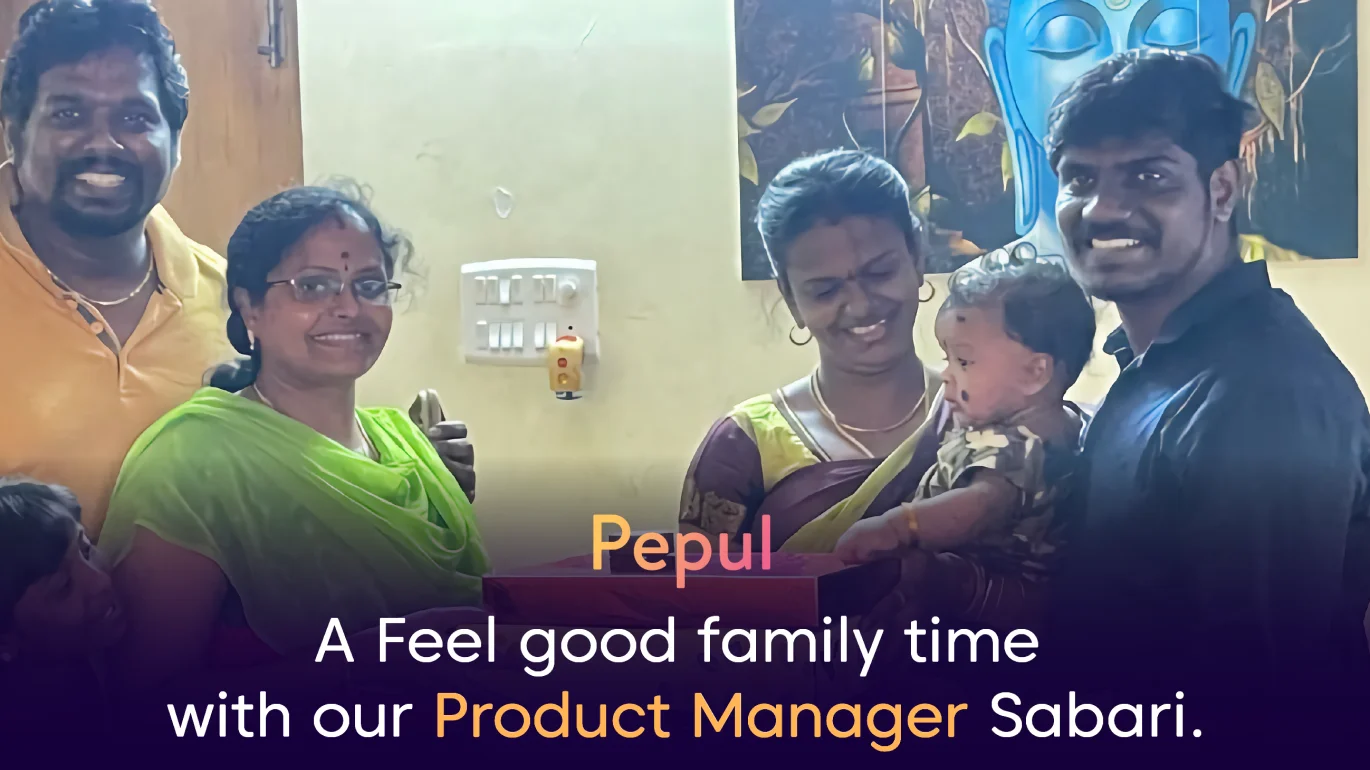 So happy to host Sabari who works as product manager of Pepul for a lunch in home with family, he joined us in Macappstudio as fresher, for a humble salary from a humble background and grown extraordinary in career and personal life, got new home, got married a year before and came to home with their son. Hosted the couple a great lunch.
Growing together is what we believe principally in MacAppStudio and in Pepul
It takes 7 years to build a beautiful moment like this, sharing this to inspire many.
George and I have personally hand trained many including Sabari for years personally and professionally. They will be exceptional leaders and entrepreneurs of tomorrow🔥.
It takes trust, time and passion to work and grow together.